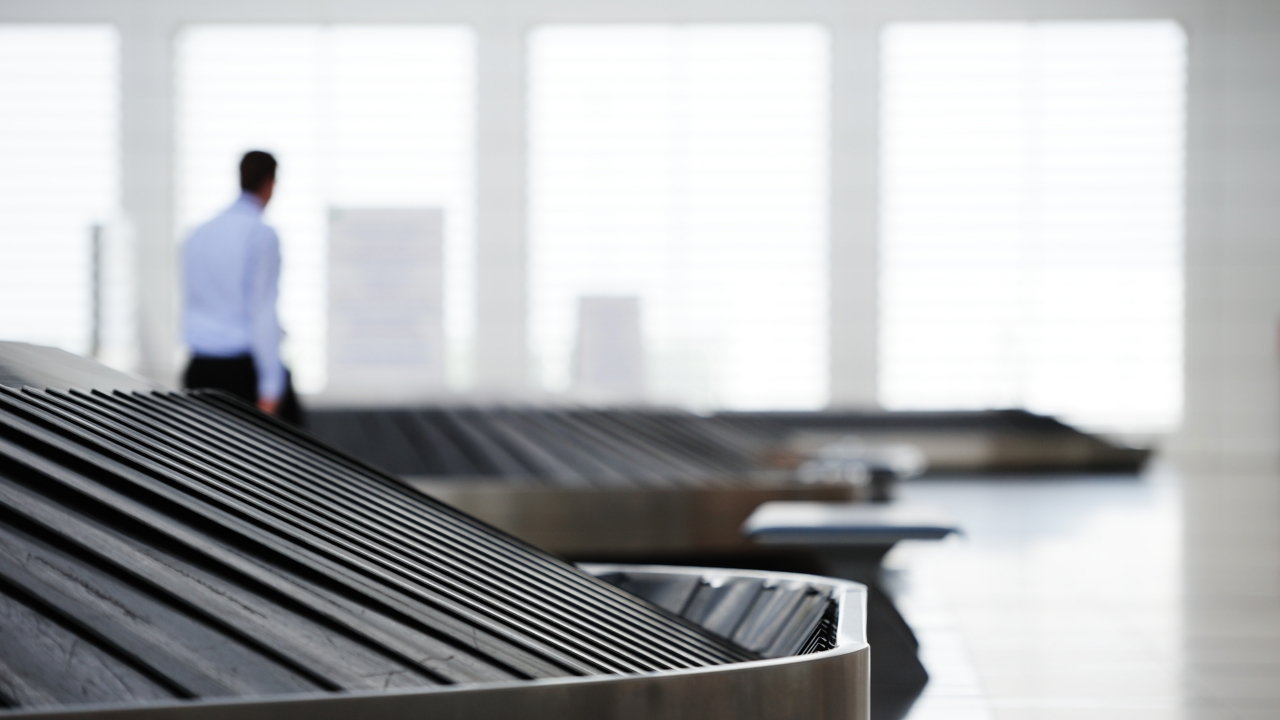 Only a month ago we wrote about the need to regulate travel websites. Since then, the need has only grown more apparent.
Thomas Cook, the British travel agents, have gone bust. The Thomas Cook Group ceased trading on 23 September, 2019 and entered liquidation. While no corporate breakdown is pleasant, the immediate damage is usually contained to investors and employees. Not this time. News of the travel giant's implosion reached many holidayers away from home and left them wondering if and how they would return from travels abroad.
What happened? According to Mark Tanzer, chief executive of Abta, a UK trade association for travel agents and tour operators, the Thomas Cook collapse was "more a failure of corporate finance than a failure of travel".
Speaking at the association's annual convention, Tanzer said: "Thomas Cook paid £1.2bn in finance charges over the past six years, plus goodness knows how much in advisory fees to the City.
"Those were profits from its holiday business, money that in a more balanced financial model would have been available to invest and develop the business.
"It has ended up killing the milk cow they [the lenders] were feeding off."
When Thomas Cook went out of business last month, it had outstanding debts to the tune of £3bn, with £1.3bn owed to suppliers and a further £1.7bn debt owed to banks.
According to Tanzer, Thomas Cook was overextended and overleveraged. The weight of its debts made the company sluggish and weak. In the end, fluctuations in travel markets – in particular, a downturn in Thomas Cook's key market of Sharm el Sheikh – were too much for the company to bear.
Now, British authorities are left to clean up the mess. Out of 200,000 British holidaymakers abroad, 140,000 were brought home by the UK Department for Transport. Refunds for a further 800,000 forward bookings are being processed by the UK Civil Aviation Authority (CAA).
What a mess.
An absolutely ordinary menace
While the collapse of Thomas Cook is an extraordinary event in the travel landscape, their case only presents an outlier in a field mired with dangers. Certainly, the total collapse of an industry giant is not an everyday occurrence. Nevertheless, for most of us, the dangers of unregulated travel agents, and travel websites in particular, are far from mundane.
Frankly unethical practices and prevalent throughout the industry. From the smallest hustlers to the industry's biggest players, travel websites employ false sales tactics to drive consumer panic and promote sales. If you ever tried to book a room or flight online, then you likely encountered a notification telling you how many others are looking at that same deal right now, and how little time you have to close the deal before someone else does. These notifications usually have little if anything to do with reality.
Travel websites, along with other less-than-scrupulous online sellers, often set prices not in accordance with supply or demand, but by parameters that indicate how much money a user is likely to pay. In practice this means that buying a plane ticket on an iPhone is often going to be significantly more expensive than doing so using an Android smartphone. Better yet, if you decide to shop around and return to buy the same flight later, you will likely encounter a significantly higher price. Fair doesn't even come in to play.
These and other traveller-consumer woes translate to significant risks for the websites themselves and their suppliers. One of the foremost dangers arises due to consumer dissatisfaction. No, we don't mean an exodus of consumers leaving to happier pastures. Sadly, not many of these are available.
Travel: a risky client
Chargebacks are the bane of many a merchant's existence. Not only do chargebacks literally take away seeming profit already sitting in the merchant's hands, too many of them can seriously drive up card processing costs, and in many cases even lead to getting banned by the card scheme.
The danger would not be so great if this affected only those using the underhanded tactics that cause the high rate of chargebacks in the travel industry, but the effect is felt by many along the supply chain. Acquiring banks and Payment Service Providers (PSPs), the financial institutions providing credit card processing to merchants, are first in the line of fire.
If a bad customer can deprive a merchant of profits, a bad merchant can jeopardise a PSP's ability to provide service to all its clients. Too many chargebacks will hike up rates, sometimes above what the PSP can afford, or even get it cut off from the card scheme. That, of course, is a disaster for anybody who depends on participation for survival.
"Travel websites have many hidden risks not just for consumers, but for services and payment facilities suppliers," says Bruc Bond's Eyal Nachum. While Thomas Cook's suppliers scramble to collect whatever they can out of the £1.3bn owed, according to Mr Nachum, these high-profile cases are a distraction from the everyday risks posed by travel websites.
"There is one point in the whole travel payment chain that is causing trouble for everyone around it. Travel websites are absolutely the weakest link. Consumers are deceived and suppliers are inadvertently hurt by them. The industry has been around for a long time now, and the problems are not going away, they are getting worse."
A solution, Mr Nachum suggests, should come in the form of international regulation. Britain's Competition and Markets Authority (CMA) has already begun a clampdown on travel websites, but on its own it stands little chance of solving a global problem.
The EU is the likeliest suspect in leading this change, as the bloc's regulatory bodies have a long and successful history of introducing regulatory frameworks in the interests of consumers. The sale of travel packages is already regulated in the EU, and extending these regulations further is the logical next step. The positive effects for the payments industry would be secondary, but absolutely necessary to prevent systemic shocks that could harm a fragile ecosystem.
What is to be done
Mr Nachum suggests a couple avenues for regulatory tightening around travel websites. First, the financial safety of consumers must be protected. This can be achieved by changing the charging processes for large, delayed and intangible products in a way that minimises consumer risk. Such measures could include delayed payment or the splitting of charges into conditional payments. For instance, a small charge could be levied at the time of booking in order to guarantee a reservation, with the full amount getting debited only immediately prior to travel. This alone would go a long way toward eliminating the risks associated with the impulse-buying of holiday travel, which is the most likely to get charged back by regretful customers. Likewise, it would protect consumers and suppliers alike from the risks of dealing with unscrupulous or impoverished agents and airlines. After all, it's easier to prevent loss than recoup it.
Fundamentally, though, rules may need to be brought in to regulate the financials of companies in the travel industry. The European air travel industry is notorious for cashflow problems. This is double true for low-budget airlines whose business and financial models are designed to operate on extremely tight margins and with an income that is highly irregular throughout the year. These models, and the subsequent race to the price bottom, are behind the recent spate of closures affecting many airlines, including Thomas Cook. Undoubtedly, more shocks are still to come. Financial reserve requirements could be a solution for regulators to explore if they wish to overhaul a fragile industry in an attempt to futureproof.
Whatever path regulators take, it is bound to jeopardise the longevity of some small or unstable airlines and agents. This would not be a necessarily bad outcome. The air industry has enjoyed a long period of seeming prosperity, fuelled by growing demand and relatively stable debt markets over the last decade. As a result, many airlines have overextended their resources chasing after growth, while many others have managed to conceal the shakiness of their finances. A reorganisation of the industry could only be good for its long-term health.