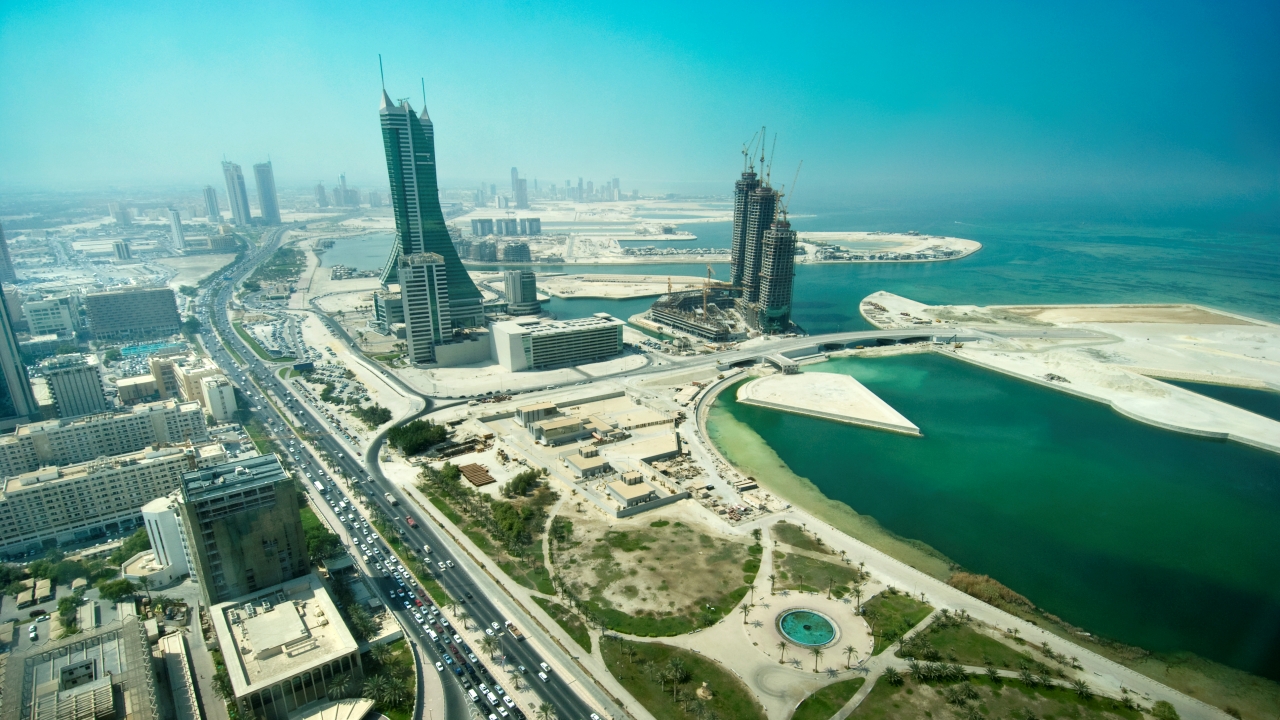 When trying to see the next big banking opportunity, it's important to look beyond the countries that are currently prominent and see which others have potential.
There are certain factors that can set a country up for success as a banking centre. These include:
A good geographical position.

Political stability and neutrality.

The presence of existing banks.
Bahrain and Slovenia each show at least two out of three of these signs. Could they be among the future powerhouses?
Bahrain
Bahrain's Middle Eastern location is ideal for banks wanting to tap into the wealth of Asia. With direct access to oil rich countries, a position on major international travel routes, and proximity to both Europe and East Asia, banks in Bahrain have excellent access to a growing base of wealthy customers.
The country already has form as a leader in the region's banking sector. In the early 20th century, it was at the forefront of banking growth in the Middle East. This position was reinforced in the 1970s when banking institutions fled from Lebanon's civil war to Bahrain. It has been described as the Middle East's first post-oil economy, thanks to its deliberate development of the banking and tourism sectors.
For a geographically small country, Bahrain has a large number of banks, with over a hundred active in the country. In regulatory terms, these are divided between retail and wholesale institutions. They are also divided between Islamic banks, which comply with Sharia law, and those with more conventional banking systems. This diversity of institutions encourages innovation and development, as banks compete for attention.
Politically, Bahrain is a stable country. The only recent turmoil has been a wave of protests in 2011-13, from the which the government emerged firmly in charge, with the status quo upheld.
Bahrain has recently taken significant steps to develop a more innovative banking sector. New regulations have come in around open banking, dealing with similar concerns to the EU's second Payment Services Directive. These regulations are designed to give financial service providers access to bank customers' information while keeping those customers secure. This will allow providers to develop new services, such as online payment systems and tools for customers to manage their accounts.
Banks in Bahrain are also showing enthusiasm for technological innovation. Bahrain Islamic Bank recently launched its first digital branch, where customers can carry out a wide range of activities, applying for finance, getting a new cheque book, or opening an account, without needing to directly interact with staff. It's part of the bank's initiative to simplify banking for customers.
Slovenia
While Bahrain is building on a well-established position within banking, Slovenia holds out promise as a country that could develop something new.
Located in southern central Europe, Slovenia is well positioned on trade and travel routes into and across the continent. At the western edge of the old Eastern Block, it has ready access both to the well-developed economies of the west and those in the east still recovering from the aftermath of Communism and financial crisis.
Like Bahrain, Slovenia is both relatively neutral and relatively stable politically. Unlike neighbouring Hungary, which has seen a slide towards right-wing populism, Slovenia's political parties sit within Europe's political norms. Changes of government have seen shifts on issues such as borrowing, but not the radical upheavals experienced in other countries.
Slovenia has embraced its post-Soviet future, joining the EU and so gaining access to its substantial markets. This positions it to provide banks access to a growing continent-wide organisation that is one of the great players in the modern global economy.
Over the past few years, Slovenia has been one of the fastest growing economies in Europe. The upheaval of joining the EU, closely followed by the banking crash, caused a period of economic turmoil, but the government has successfully put that in the past.
During this period, Slovenia's banks have seen increases in profits thanks to lower credit risk exposures. However, they now face a challenging time as they struggle to eke improvement from efficiencies. By making the most of the country's political and geographical advantages, they could have an opportunity to develop a powerful banking sector.
How to Make the Most of This?
While Bahrain and Slovenia currently have quite different banking systems, both are in the position to make the most of similar strategies. By making banking and regulatory changes, they could attract major investment and fintech activity and so develop into banking superpowers.
It's a road down which Bahrain is already travelling, with its banking innovations. The trick for this country will be to find ways to draw investment from more international banks. If successful, it could become a huge financial hub.
For Slovenia, the challenge is to build upon the opportunities it already has. The country is a member of the EU and an important piece in US policy for Eastern Europe. Its economy is relatively open, but it has yet to build upon this to create a strong banking sector – only 18 are currently operating in the country. Slovenia's government has shown that it is willing to take up the challenge of regulatory and economic reform, with significant success since 2014, leading to economic recovery and rising bank profits. With the service sector already providing two-thirds of employment and industry the next largest share, it wouldn't take much to create an appealing centre for banking and fintech.
How far either country builds upon this potential remains to be seen.