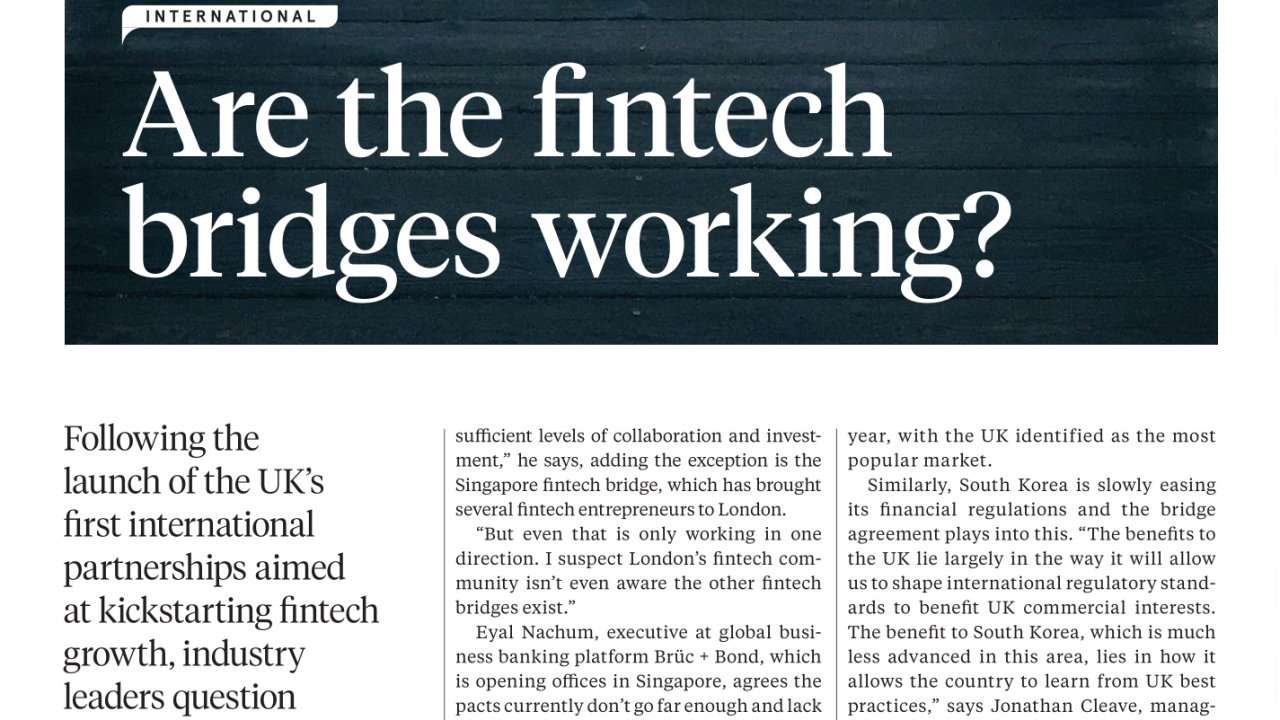 One of our own, Eyal Nachum, had some words about Britain's fintech bridges with the Sunday Times' Raconteur supplement.
"The UK is Europe's fintech powerhouse. It's hard to compete with this kind of force" - but is it making the best of its global partnerships? We think it could do much better.
Click here to read the full piece.